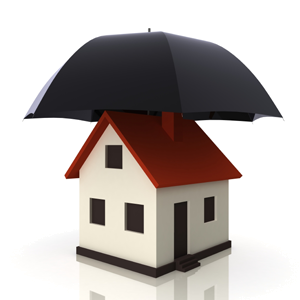 Property & Dwelling Insurance
We offer a full line of dwelling & property policies:
Homeowners - insures an owner occupied dwelling.
Renters - insures the contents of a residence that you rent.
Condominiums - insures an owner occupied condominium.
Flood - insures property against flood.
Landlords - insures a dwelling, condo or mobile home that you own and rent to others.
Commercial Property - insures a commercial building and/or business property that you own.
Policy Coverages
Typical coverages on a dwelling/property policy are:
a. Dwelling - The insurance amount must be at least 80% and should be 100% of the cost to replace the dwelling
b. Other Structures - This includes other buildings on your property that are not attached to the main building such as a detached garage or storage building but could also be a fence or swimming pool.
c. Contents - This includes furniture, appliances, clothing, rugs and lawn equipment that are not attached to but are contained in the building on your property. Does not include motorized vehicles except those used for maintaining the property.
d. Loss of Use - This coverage pays for extra expenses after a direct loss, for instance the cost to rent a house during the time you cannot live in your house during a covered loss.
e. Liability - This covers the cost of injuries or damages to non residents and non family members for which you are responsible.
f. Medical Payments - Covers the cost of injuries to non residents and non family members regardless of liability.
There are various optional coverages, the most common are:
Replacement cost guarantee on the dwelling
Replace cost coverage on the contents
Scheduled personal property
Identity theft
Water backup through sewers and drains
How to Get a Quote
Please call us at (434) 823-5471 or send an email to

[email protected]

with the following information:
Name
Mailing address
Telephone
Social Security number
Address of property to be insured
Replacement value of property - tax assessed value or purchase price are also helpful
Construction type – frame or brick or other
Type of roof
Use of property
Year of construction
Type of heat
Nearest fire department - name and distance
Distance of nearest fire hydrant